Forestry Fuels Charcoal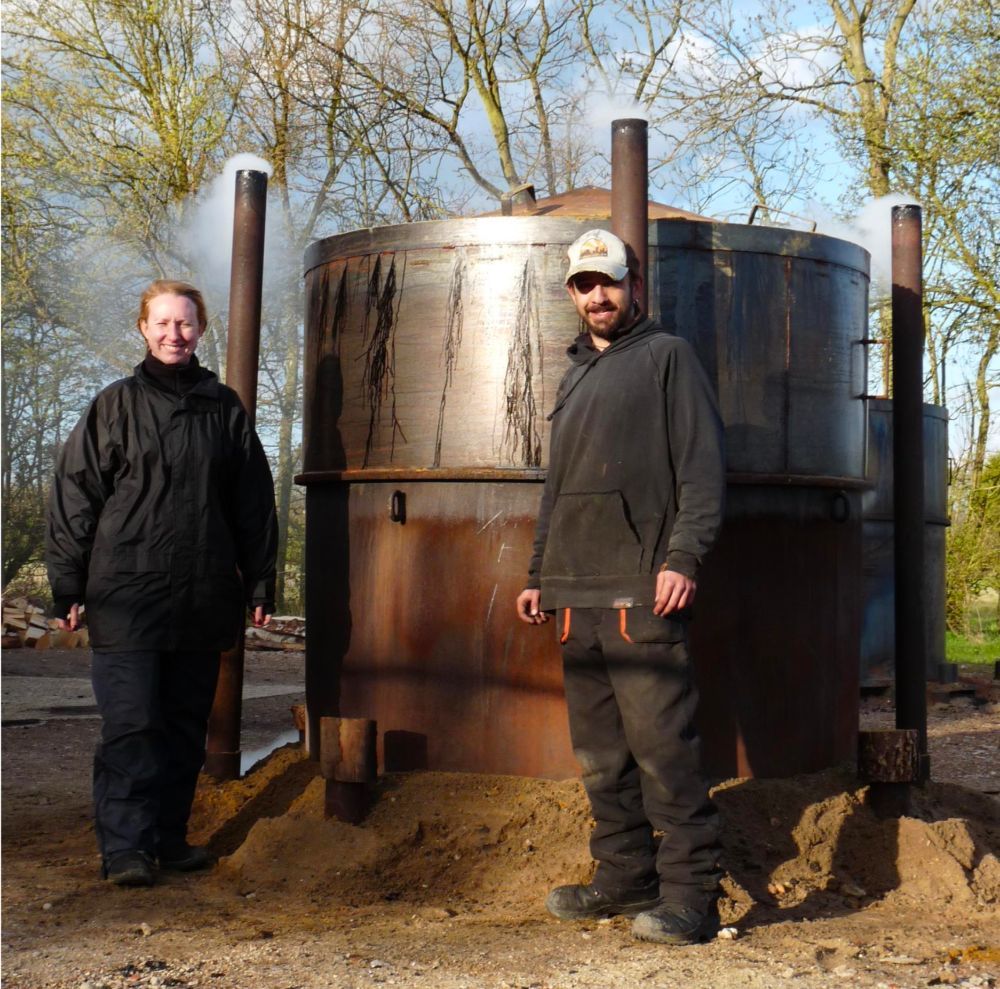 We love making charcoal for you to enjoy your days outside cooking in the sunshine. Our charcoal brings out the real flavours of your fabulous ingredients. We have been making charcoal using traditional methods since 2012 using local sustainable English hardwoods in our kilns. We have been supplying local Butchers, Farm Shops and other Independent Retail Outlets for several years, reliably producing the same quality that has become renowned and loved by our regular customers.
The charcoal is less dense than imported products so it needs less weight to fill the Barbeque kettle.
It gets to cooking temperature within 15 minutes without any accelerants so no waiting around for ages waiting for the cooking to start.
We can supply your needs in a variety of products including 3kg and 10kg bags, Smoking Chunks and Firelighters.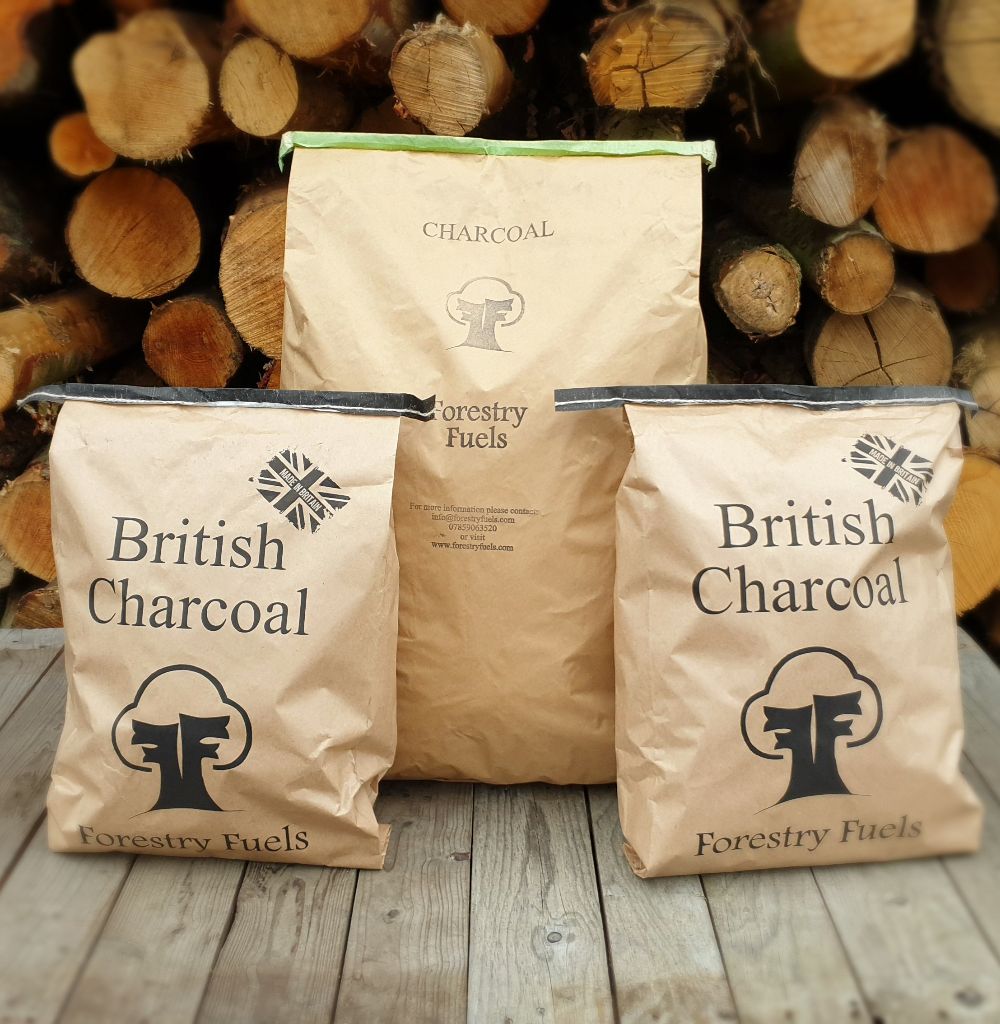 We can supply your needs in a variety of products including 3kg and 10kg bags.
Lights Quickly without Accelerants so no waiting for that nasty petrol smell to disappear after lighting
Reaches Cooking Temperature in less than 15 minutes and holds it for up to one hour
Large Lumpwood sized pieces give a longer burning time
Makes great tasting food in just minutes with that special Barbecue flavour only real charcoal can give with the best meat from your local store
Made locally from the best British Hardwood by expert Charcoal makers using traditional methods from fully sustainable woodlands
Smoking Wood Chunks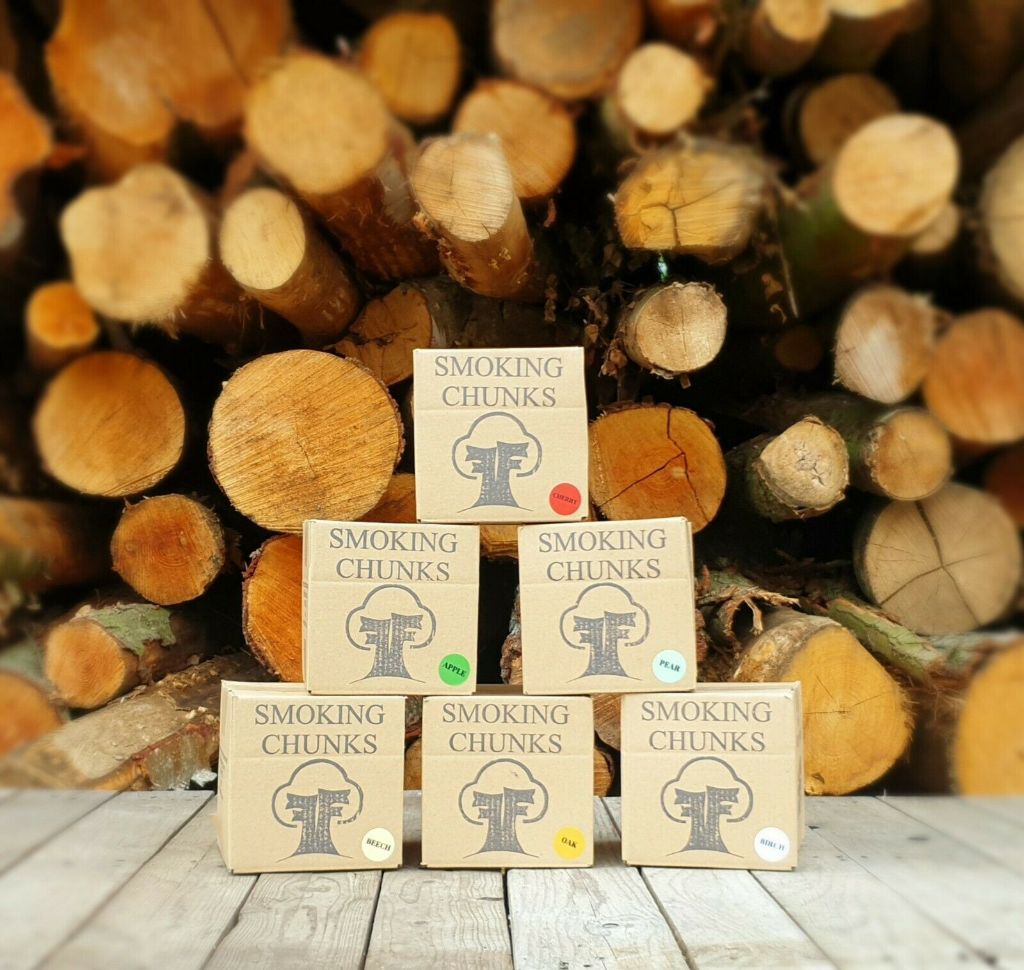 Smoking Chunks available in a variety of six different types - Oak, Beech, Birch, Apple, Pear and Cherry.
All our smoking chunks are British woods and cut to an ideal size for use on BBQ's and Smokers.
Place the wood chunks directly onto burning charcoal to achieve a great tasting smoky flavour. The range of smokes can be used on most types of food cooked on all types of barbecues and outdoor open fires.
Fruit woods give lighter flavours adding a delicate touch to your dishes.
Apple wood goes great with chicken, pork and cheese
Pear wood is a subtle flavour that goes well with vegetables and cheese
Cherry is a great all-rounder and will go with almost any meat
Mainstream woods produce a full range of smoke intensities
Beech produces a lightly flavoured smoke for meats such as chicken and pork. It is great with sausages, fish and vegetables such as aubergine, sweetcorn and peppers.
Birch is used on lighter meats such as chicken and is traditional on fish, especially smoked salmon and trout.
Oak produces the heaviest of smokes giving a deep, full, classic flavour on beef, venison and lamb, also good with strongly spiced meat dishes.
Firelighters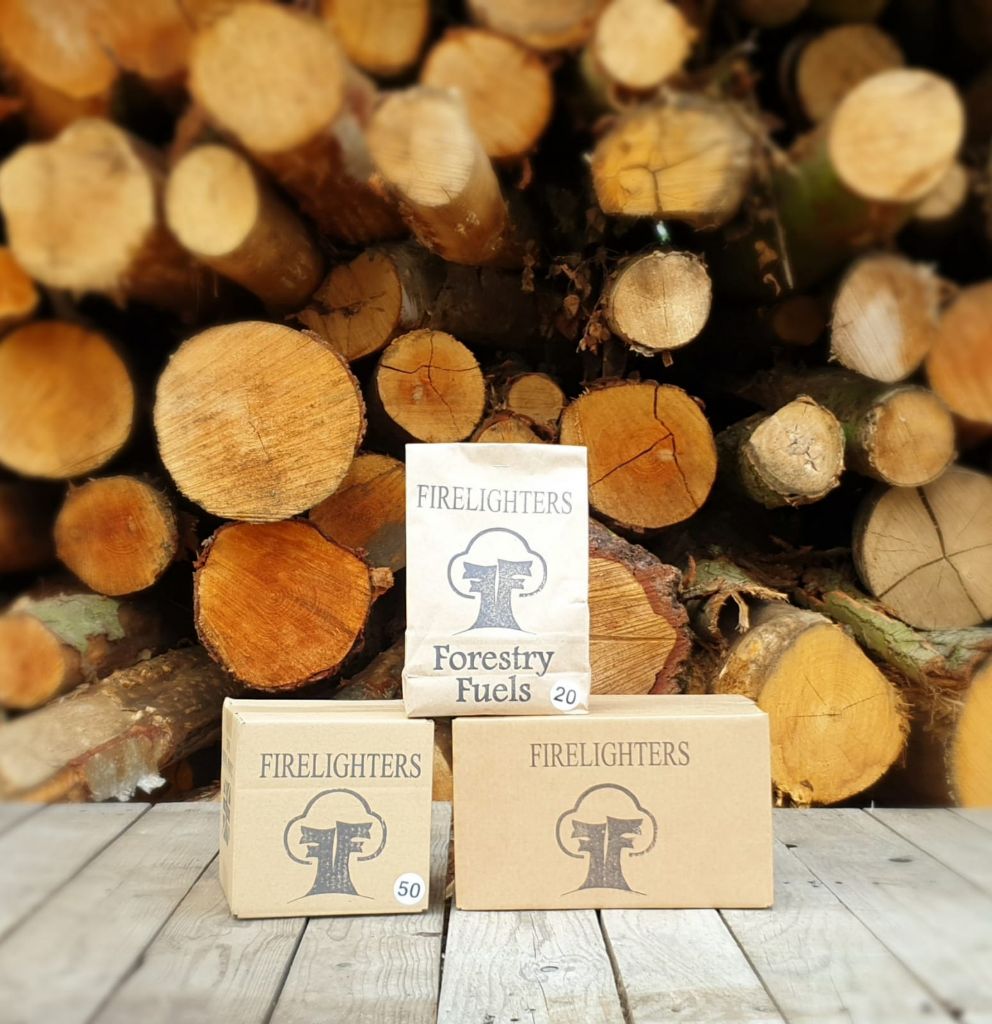 We can supply your needs in a variety of products including 20, 50 & 100 per pack.
The wood is 100% made from sustainable forest.
Wax coated and burns for up to ten minutes.